Rich Color Plastic Card Printing
Plastic card printing wholesale dealers can be reached through various sources but most of them lack quality, security, quality material and timely delivery. These indices are now a standard in the card printing industry and inability to provide quality services is the other way of losing business and clients.
For the last 13 years Rich Color Printing is steadfast in its commitment towards provision of quality and customer satisfaction with in-time delivery. These are the reasons that today RCP stands among the top suppliers of quality printing services in the global market. With its vast range of printing products and top notch standards, RCP is getting even better with every passing day to keep itself in-line with its customers demands and market standards.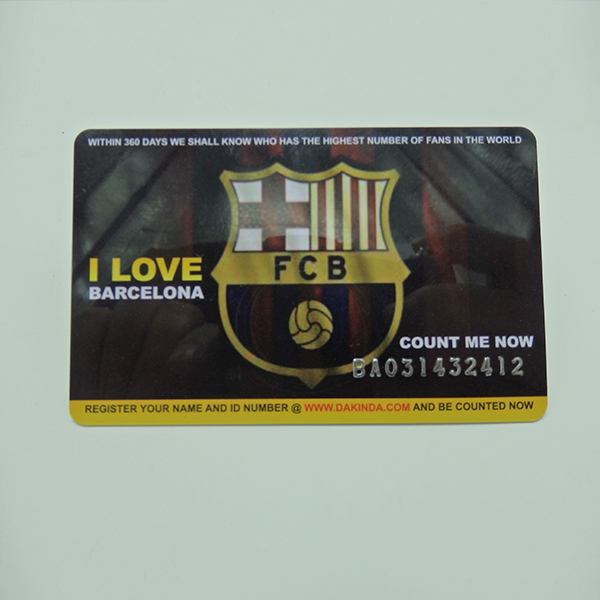 RCP Product Range
RCP offers a complete range of plastic and paper based printing products for its various clients' needs.
· Scratch cards
· PVC/plastic labels and cards
· Magnetic stripe card
· RFID cards
· Card holders
· Peel off label
· Voucher
· Ticket
These products of ours are an excellent way to promote your business and brand among your customer base. They can be used in various ways to make new customers, retain current customers and keep them happy, increase demand of slow moving product-line, introduce new products and bring old customer back to your net.
With various options in material thickness, shape and quality RCP offers the best options along with custom design facility for its clients. Due to its wide variety of options and customizations RCP can be considered the best plastic card factory among its competition.
With an increase in the usage and applications of PVC/plastic cards in the business market for the various purposes, their customized designing and printing demand is also on the rise. RFID cards, magnetic strip cards, cards holders and card booklets are being customized by various clients for their requirements.
An ordinary card booklet factory can give you some cheap rates for a design booklet but it won't be able to provide a complete plastic/PVC card design and printing solution for your customized needs.
Why prefer RCP?
Because RCP offers:
· Secure printing options
· 3 way quality check
· Wide material options
· International standardized certifications
· Advanced printing equipment and techniques
· Vast experience and team of professionals
Plastic cards are always considered to leave a deep and lasting marketing impression for your business brand. They can be utilized for various business uses such as ID cards, business cards, gift cards, security access cards, business loyalty cards, membership cards, prepaid cards and clear business cards.
Whether you already have a design for your plastic or business card or you want one from scratch, you can consult with our team of professionals who will help you to finalize your design or ask us to design one for your customized needs. Our professional team will make it sure that you get the best product from design to finalized printed stage. Please feel free to reach us to get custom quotes, product samples or any other business related query; we will be honored to help you with that.