Rich Color – Your Printing Advantage
Are you looking for a leading scratch off label supplier or multi-pin card manufacturer for your company at competitive rates and highest quality standards than Rich Color Printing Co is the top choice. The company is having an experience of over a decade and is working in the printing business since 2005. With monthly turnover of over 80 million sheets of cards and millions of satisfied customers all over the world, Rich Color Printing is all committed to provide in time and best quality printing services to its valued clients.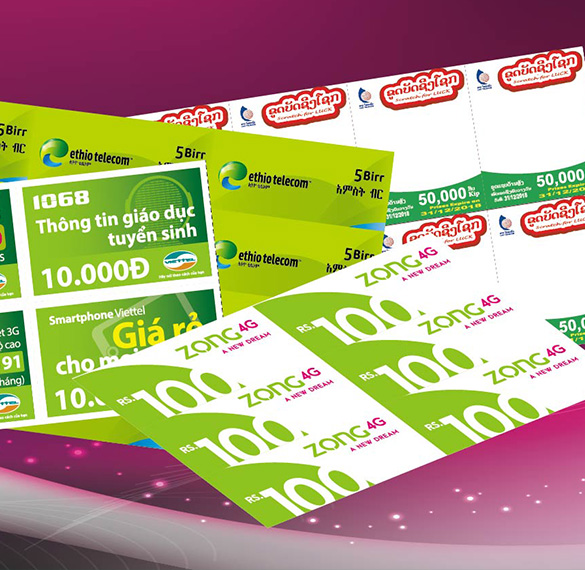 Company Profile
The company is based in south China's Guangdong province and has a proven track record of millions of satisfied customers from every part of the world since a decade. It has over 200 employees and 4 sets of state of the art inkjet printing machines to cater the customized and variable demands of our corporate clients. There are two sets of UV inkjet machines which can cater the large sized codes and 8 inkjet heads per machine enable for printing of multi-pin cards efficiently.

Specialized Products
Rich Color Printing specializes in quality printing of scratch cards & variable data cards variety such as award cards, prepaid calling cards, multi-pin cards, gift cards, magnetic stripe cards and other customized cards for retailers, dealers, suppliers and wholesalers scattered in all continents of the world.
With its vast experience and deployment of modern equipment and techniques, Rich Color Printing has become the leading paper and plastic card printer in China. Its core competence in the field of designing and printing has enabled the company to provide its clients best quality products with low cost packaged solutions unbeaten in the market.

Why Choose Rich Color Printing?
Rich Color Printing provides retailers, wholesalers and corporate clients best printing services at competitive rates. Its following key features make the company stand out of the rest.
· 3 step quality check during printing process
· Secure process and finished product with anti-photocopy UV varnish and custom overprint
· Wide choice of printing material selection with custom thickness option
· International quality standards certified SEDEX, ISO 9001, ISO 14001
· State of the art modern printing equipment enables large scale production of scratch and multi-pin cards
· A vast experience of around 13 years ensures top quality service and customer satisfaction with standardized operations and internal control
Strict quality control and low cost operations give RCP an advantage of offering the best combo of quality with reasonable rates to its clients which enables the company a distinctive edge over the other scratch off labels suppliers.
Please feel free to get quote or discuss any matter relating to your printing needs with our professional team. We are available anytime to answer your queries. We can be reached further for any of your printing needs such as scratch cards, peel-off label, multi-pin cards, PVC cards, RFID, voucher, ticket rolls or any custom requirements. With Rich Color Printing you can be assured that you are getting the best quality at best rates from the best professionals in the market.